| | |
| --- | --- |
| | |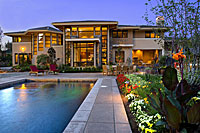 Our Story

The

Seattle Street of Dreams

TM

is proud to continue its tradition of being the most popular and highest attended single site luxury home and garden tour in the U.S.

Our Mission since 1983 is to serve our community by organizing and producing the most professional luxury home tour imaginable by effectively showcasing our show participants in their endeavors, providing stimulating new ideas for our show patrons, and supporting local charities serving children in need.

Our 37 day summertime event showcases the newest trends and most innovative ideas for luxury home building, architecture, interior design, and landscaping….all on one street. Each of our luxury show homes 'compete' for your vote on a variety of 'Best' categories such as kitchen, interior design, home technology, landscaping, architecture, master suite, etc… Results are announced near the end of the show.

How It Works
We invite and assist the Northwest's finest luxury home builders in putting together a team of the area's most respected architects, interior designers, craftsmen, and landscapers to design, construct, furnish, and landscape a one-of-a-kind luxury home that is 'for sale'.


Touring the Homes
You are then invited to tour the Street of Dreams for a nominal fee. Transportation from a nearby parking facility plus a glossy 100-page Official Show Magazine/Resource Guide is provided at no additional charge. Explore the homes at your pace and leisure. During your visit, we offer a wide variety of breakfast, lunch and evening meals to enjoy from our own "Bistro Café". We are proud to host approximately 80-100,000 patrons each year.

Questions? Feel free to contact us.
Copyright © 2023 Seattle Street of Dreams
Web Design Copyright © 2023